Getting a good taste of the Mykonos charms – The 10 top things to do in Mykonos
Jan 29th, 2021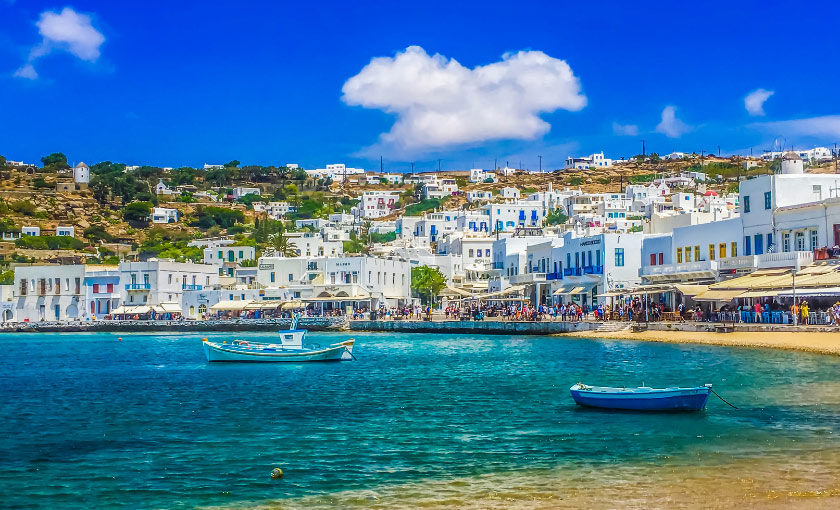 Mykonos is a dreamland for almost all types of travellers. Whether you fancy non-stop parties until the early morning hours, relaxed family vacations, gay-friendly beaches, bars, and clubs, watersports, visiting archaeological sites, exploring the wonders of Cycladic architecture, tasting mouth-watering traditional Greek dishes, or simply enjoying the warm Mediterranean sky and the crystalline waters, Mykonos has a way to pamper your desires. Here is an illustrative list of the top things to do in Mykonos. Feel free to add your own endeavours if it is missing from this guide, though!
Mykonos island (aka the Island of the Winds) is home to incredible natural beauties and alluring architecture that impresses. If you are visiting the Queen of the Cyclades for the first time, you definitely need to include the following items on your Top Things to Do in Mykonos schedule:
1. Visit the Windmills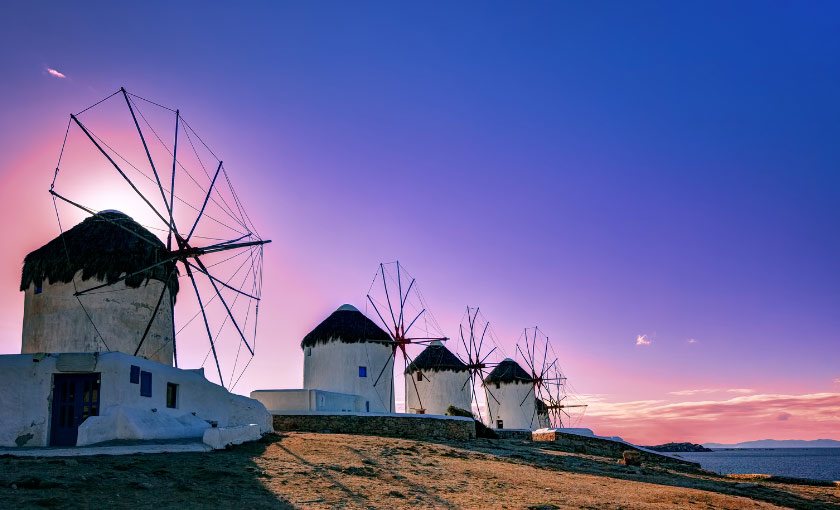 The famous Windmills is one of the most visited Mykonos attractions. The quintessential 16th-century Mykonos landscape feature speaks of the islanders'forward-thinking minds (they used to grind local agricultural produces utilising wind power). Of the 16 in total windmills in Mykonos, 7 are located in Mykonos Town, with Bonis Windmill being the most famous one (now fully renovated and converted into a museum).
Tip: You may choose Mykonos accommodations near the major Mykonos sights, such as Regal View Rooms, and enjoy not only air-conditioned, Jacuzzi-featuring rooms with staggering seascapes but also proximity to the most popular attractions!
2. Being left in awe at Panagia Paraportiani church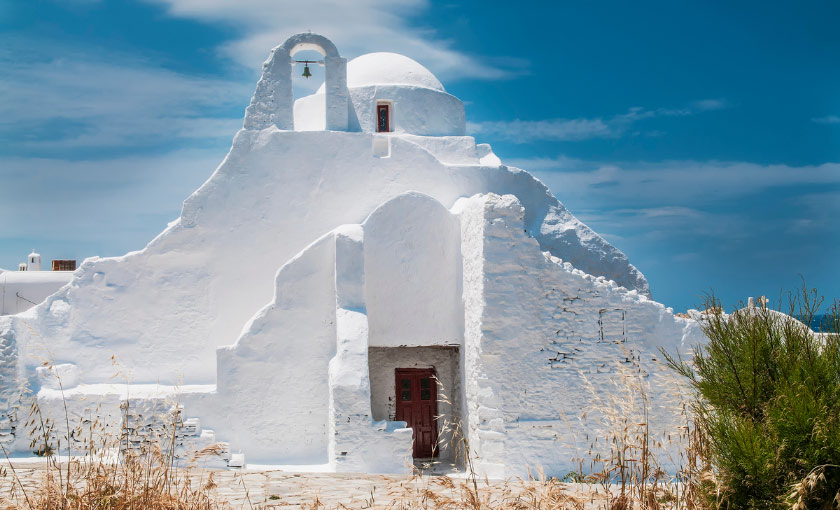 Another must-see sight in Chora Mykonos is this beautiful chapel built in the 14th century. What is the most stunning about Panagia Paraportiani is the fact that it is actually a complex of five churches, one built next to or on top of the other! The church of the Virgin Mary (Panagia Paraportiani) is the one topping all other churches and was constructed in the 16th century (some historians claim it was the 17th century). If places of worship attract you, then visiting this monastery is certainly among the top things to do in Mykonos.
3. View the Armenistis Lighthouse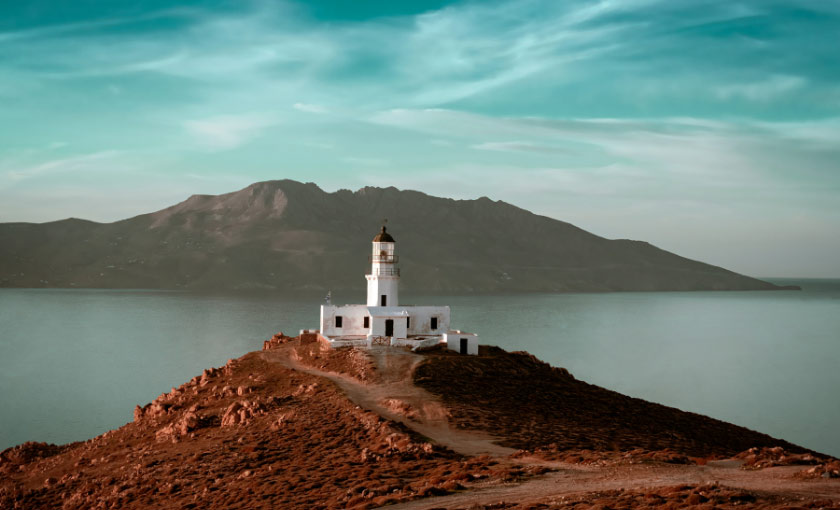 Standing proudly since 1891, the 19-meter-tall Armenistis Lighthouse is a tribute to the Mykonos maritime history. It owes its existence to the sinking of the Volta steamship back in the late 1880s, just a bit off the northern Mykonos coast that cost the lives of 11 people. You will find it in the Fanari region (the north-western part of the island), some 7km from Mykonos Town. While there, you can spark that fire with your significant other while gazing the heart-stopping views of the descending sun that spread al the way to Tinos island! If we had to pick one of the most rewarding, top things to do in Mykonos, watching a Cycladic sunset would definitely be it.
4. Explore Little Venice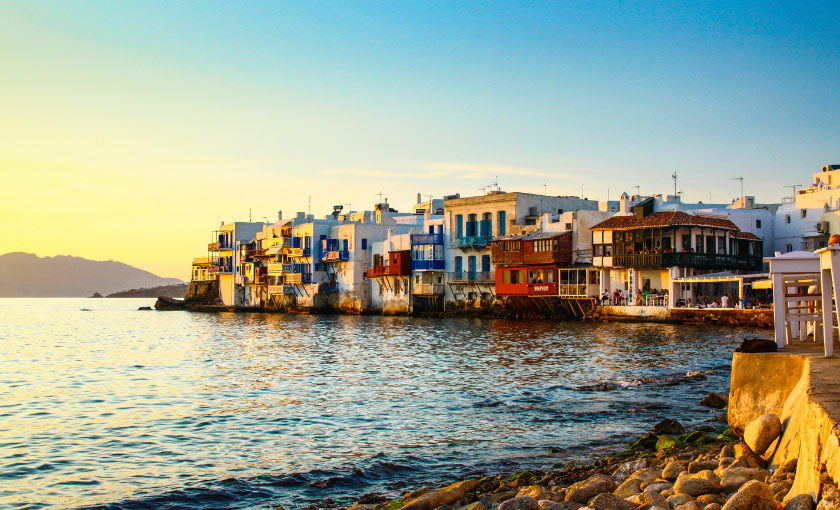 Mykonos Little Venice is a charming neighbourhood that will amaze you with the colourful houses which stand right above the sea! Don't be surprised if you feel that you relive your passionate days with your dear partner there. The place is incredibly romantic, offering not only tasteful cocktails and delicious traditional Greek tastes but also head-turning vistas of the shimmering Aegean Sea. You will surely come across several artists trying to capture the unique magnetism and appeal of the place!
5. Swim in the peaceful waters of Fokos Bay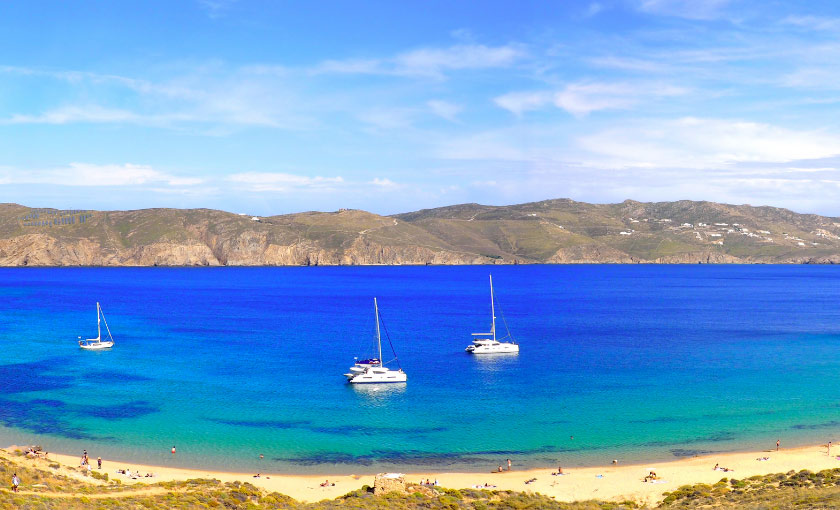 Fokos Bay is one of the most secluded coves on the island, offering privacy, peacefulness, and relaxation away from the crowds. Not known to many, Fokos Beach is every naturist's heaven, featuring absolutely no facilities, such as umbrellas or sunbeds. Just behind this beautiful shore is another equally charming beach (Mersini Beach) that also provides calm and relaxing sunbathing and swimming adventures.
Tip: Many visitors want their Top Things to Do in Mykonos list to include becoming acquainted with the traditional Mykonos lifestyle and mingling with the locals. To achieve that, they ensure they visit scenic Mykonos villages, such as Ano Mera, which is a few kilometers from Fokos Bay.
6. Enjoy watersports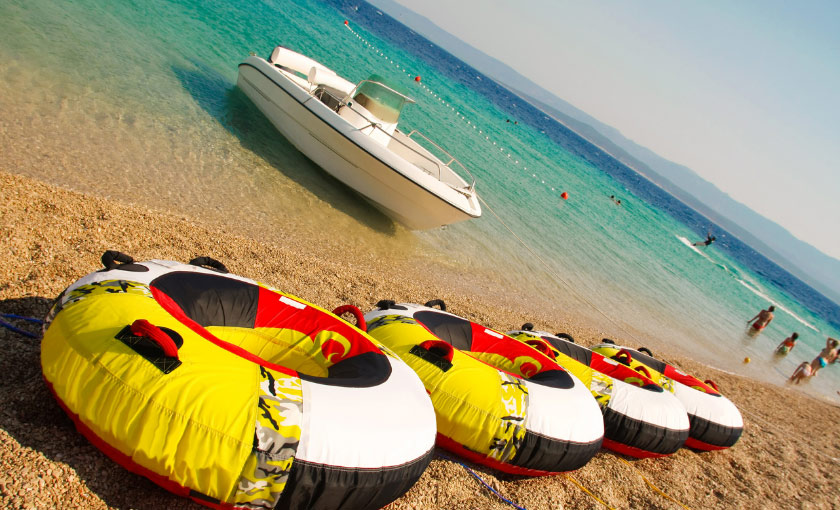 With strong northern winds, called Meltemia, blowing almost year-round, it is no wonder that kite surfers and windsurfers absolutely adore the shores of the north. Besides these activities, though, you may also try cycling, sunbathing, swimming, snorkeling, scuba diving, and even horse riding on the sugary beaches of the island or its surrounding hills. Want some assistance to help plan your dreamy Mykonos holidays? Please do not hesitate to ask the friendly receptionist at Regal View Mykonos Rooms to pinpoint some top things to do in Mykonos and some known-by-very-few local attractions!
7. Discover the enchanting southern coastline
The southern part of the island is more wind-protected than its northern side. This makes it ideal for visitors wanting to savour the best golden sand beaches in Mykonos and panoramic views of the sea. Many Mykonos tours and cruises begin or end in one of the shores here, while you may also opt for a day trip to nearby islands, which brings us to our next point in this comprehensive list of the top things to do in Mykonos.
8. Sail to Delos Island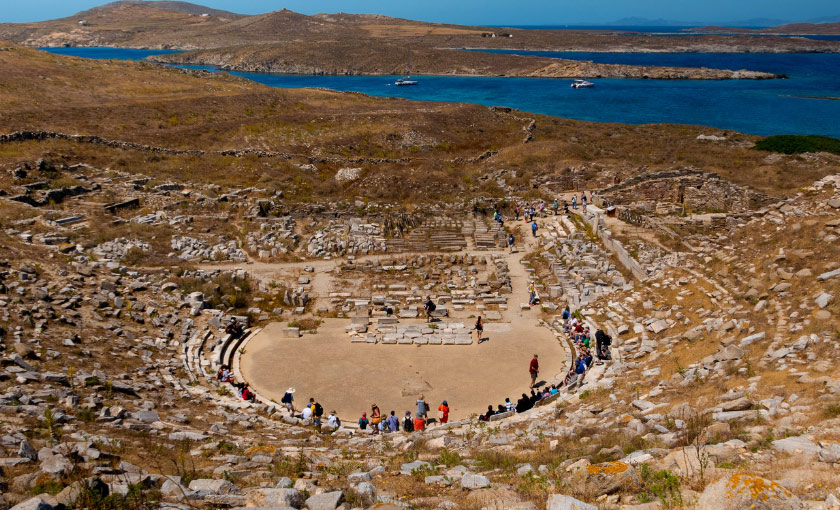 Delos island used to be a cultural and spiritual hub and a place of supreme historical importance. The energy here is claimed to be unique, which is why you may see several people practicing mindfulness and relaxation techniques, such as yoga and meditation. That aside, the archaeological remains also impress, especially those into ancient Greek mythology and history.
9. Learn about Mykonos in the Archaeological Museum
If you decide to visit this place, expect to be overwhelmed by the large number of vases and collections at the Mykonos Archaeological Museum. Dating back to the prehistoric ages, the museum is home to 2nd-century BC funeral urns, grave statues, pottery, clay figurines, small objects, jewellery, and more.
10. Go on a shopping spree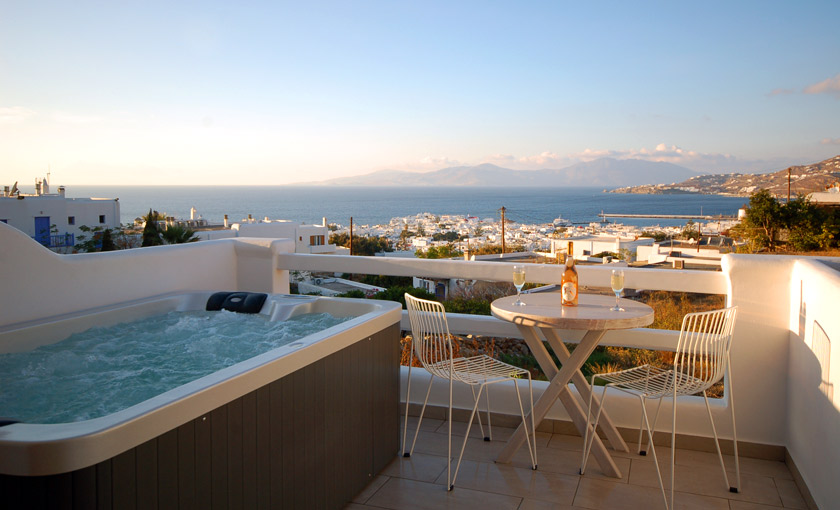 Mykonos is full of designed boutiques, antique shops, souvenir stores, and shops selling all kinds of things, from handmade jewellery and bags to modern artwork, gifts, and more. With something for every budget, you will surely find something to catch your eye and make it your return-home reminder of the best vacations in your life!
And, after such a full and delightful day, your comfortable and amenities-rich room awaits to spoil you with facilities only supreme Mykonos hotels in town, such as Regal View Rooms, have.