Experience Mykonos island, the Queen of the Cyclades
Sep 12th, 2019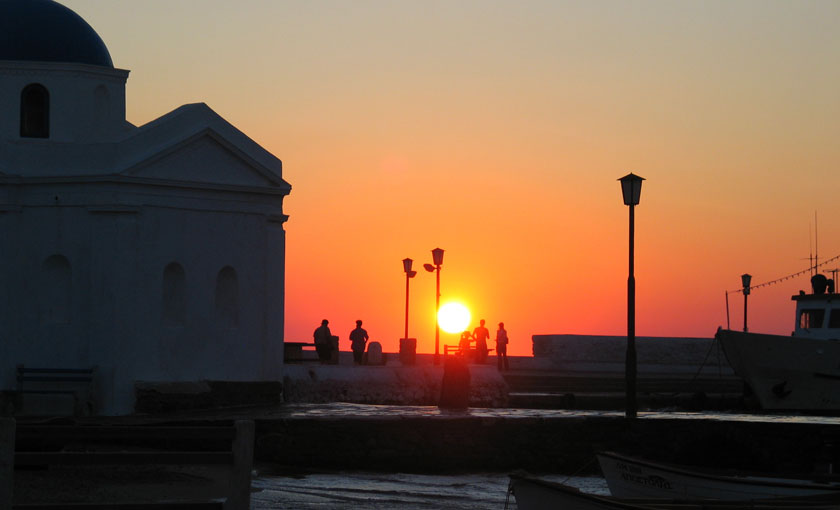 With a diverse landscape, crystal clear waters, sandy beaches, a legendary night scene, wild parties, and luxury lifestyle at its finest, Mykonos island is the mecca of party lovers, jetsetters looking for VIP experiences, and the world's most rich and famous.
The Queen of the Cyclades or as the locals also call it The Island of the Winds, due to the strong meltemi winds that blow, Mykonos island, Greece has something to please every taste, making it the ultimate destination for millions of visitors and insatiable revelers every year.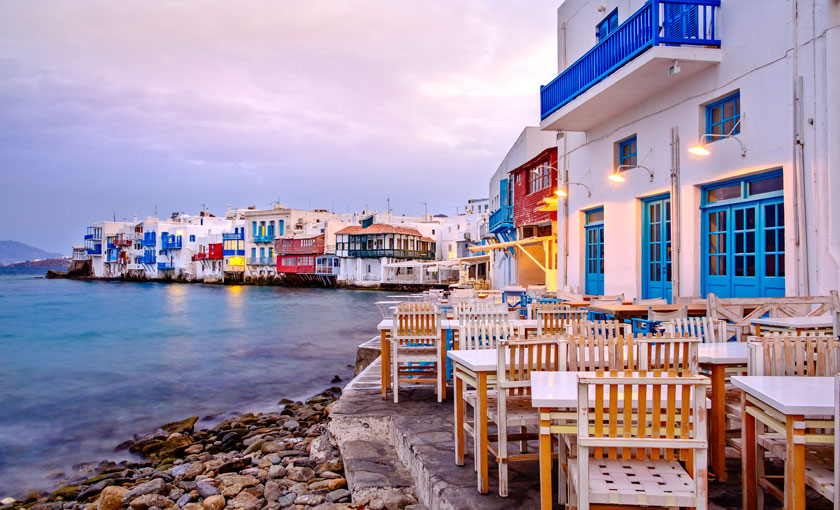 The capital, Mykonos Town or Chora, has a tantalising quiet charm that offers everything from Michelin-star dining adventures and romantic sunsets to exquisite shopping. Home to the picturesque Little Venice neighbourhood and the traditional windmills, Mykonos Town gives you the chance to lose yourself for hours in its narrow, cobbled streets lined with beautiful bougainvillea and Instagram-perfect churches, boutiques, and chic restaurants.
As for those into historical and archaeological sites of interest, the Aegean Maritime Museum and the Archaeological Museum, as well as the mystical Delos island, now declared a UNESCO World Heritage Site, are superb options to explore.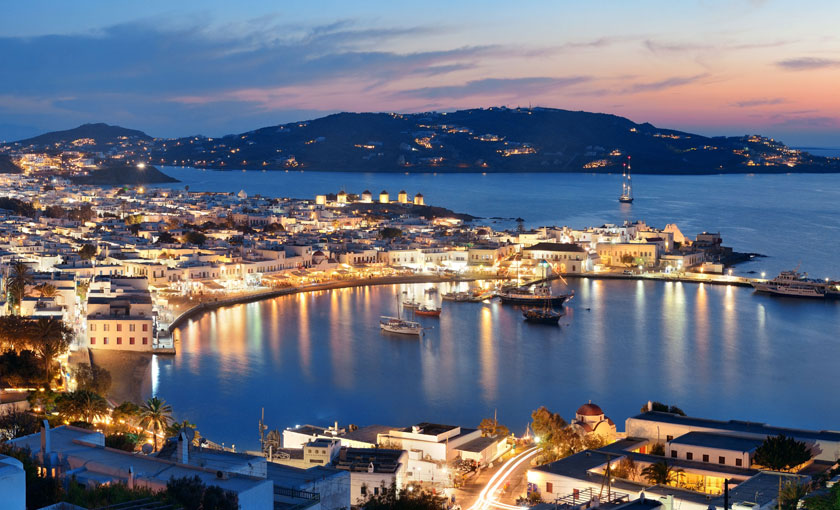 But, apart from all that, the number one Mykonos island attraction is found across the shorelines. Whether you are into secluded coves to enjoy utmost privacy or wish to worship the sun on sugary sands while rubbing shoulders with the crème-de-la-crème of this world, Mykonos island, Greece has a beach to satisfy your demands. This little dot in the Aegean sea has more than 25 beaches, providing lots of opportunities for family vacations, nudism, watersports, partying till the early morning hours, and whatever it is that you may be looking for.
Among the most popular stretches of sand with the most vibrant party life and eponymous clubs are Super Paradise and Paradise while Elia is more suited for family holiday makers. Kalafatis , Agios Ioannis, and Platis Gialos are ideal for water sports and Agios Sostis and Panormos are heaven for visitors that want to be with even less than the bare minimal. For more isolated options, you will find refuge from the crowds on the north coast of Mykonos island, and beaches like Fokos.
Mykonos island, Greece takes on a different vibe when the sun slips behind the horizon. This is the time when world-renowned DJs pound the bass lines through the superclubs until sunrise and beach parties kick off with a loud beat. With a plethora of gay and gay-friendly venues and options for more sedate nocturnal pastimes (see champagne and piano bars), Mykonos island is paradise for everybody cherishing the night.
Other things to do at Mykonos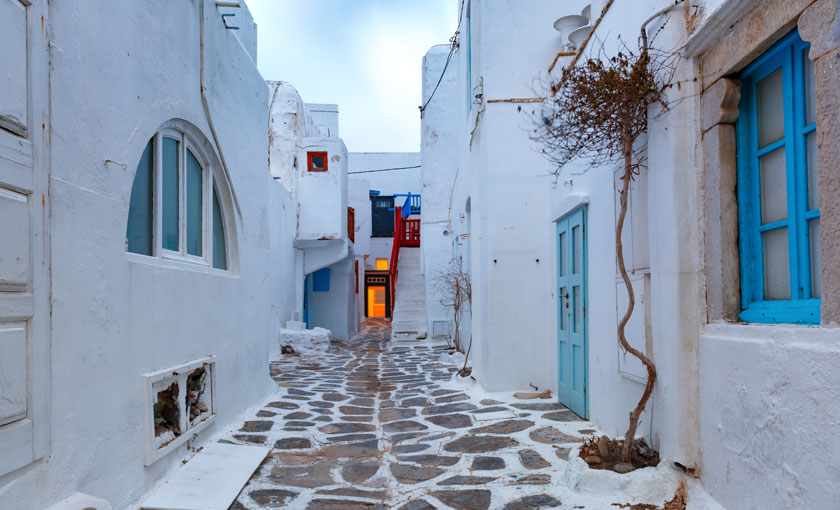 Explore the island interior – Dotted with whitewashed, cubic-shaped houses, small traditional villages, family-run tavernas and gourmet restaurants, you will definitely be spoilt for choice.
Dive in the refreshing waters – Mykonos has a mesmerising underwater world, distinguished by wrecks, caves, and walls that entice divers, beginners or not.
Enjoy local tastes – Treat your palate with flavours from the Mediterranean cuisine and local-made foods. Fresh seafood and fusion dishes also await to dazzle you with not only their taste but also heart-stopping seascapes and panoramas.
High-end shopping – The island has a particularly wide range of upscale shops, international brands, and shops that can get you anything, anywhere anytime.
Private helicopter or yacht tours – Ask for concierge services that will provide you with royal experiences.
When to Visit Mykonos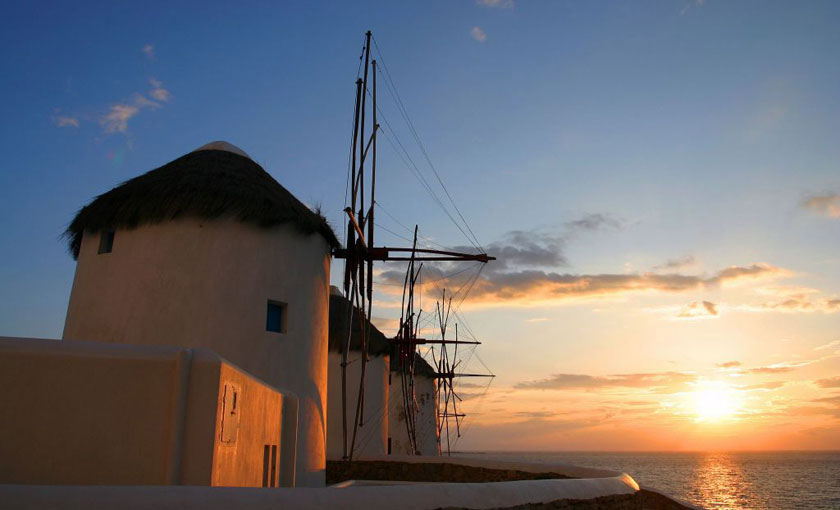 Anytime between mid-May and late September is perfect, when the weather is warm and the seas quite refreshing. The summer months find the island crowded with celebs, Hollywood stars, and tourists looking to have a crazy, party time. Anything from Mykonos Town accommodation to dining are at record-high prices and the beaches are full of people, but you get to feel the Mykonos allure in every molecule of your body!
For more relaxed yet equally pleasing time to visit Mykonos, you may choose late August to early October or between mid-May to mid-June.
Where to Stay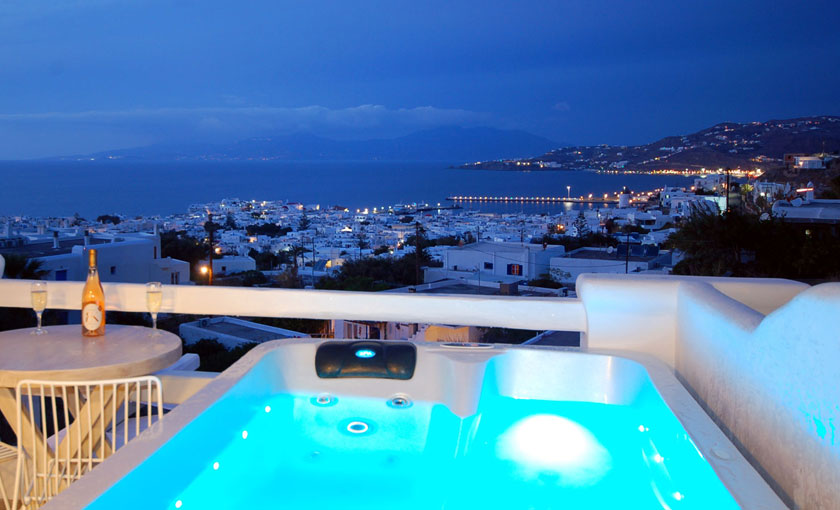 Mykonos accommodation is also characterized by exclusive villas, elegant mansions, stylish apartments, and more. It is all about what you want and what requirements you wish to meet.
The majority of hotels are located in the Chora, close to the city centre. Mykonos Town hotels that are in the heart of all the action provide easy access to the island's vivid night scene while others situated a bit further from the bustling capital offer a more laid back lifestyle.
Besides luxury and intimacy, the hotels and mansions here please with exclusive services and amenities like infinity pools, deluxe suites with private Jacuzzis, terraces that catch the Aegean breeze, and incredible views of the cloudless sky, the vastness of the Aegean, and the charming coastline that lights up every evening.