6 Absolutely Delicious Mykonos Local Foods You MUST Try!
Apr 30th, 2020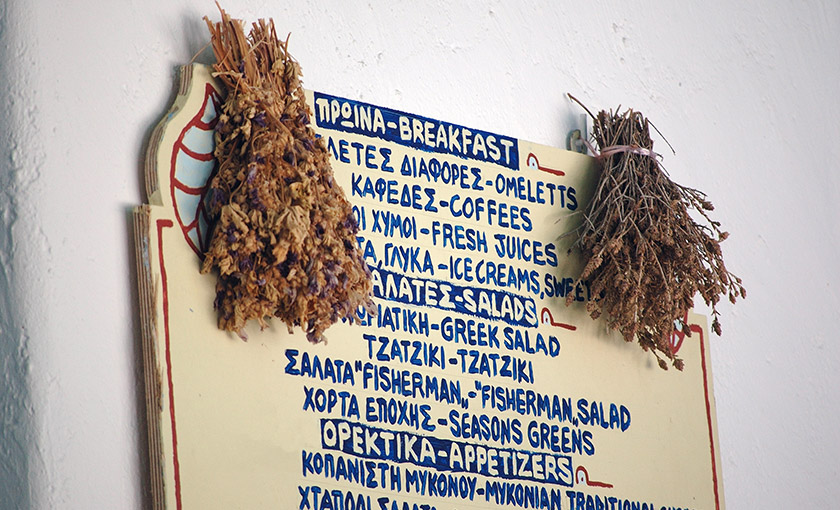 Whichever street you stroll throughout Mykonos, you will definitely be enticed by the aromas of freshly baked bread and other local goodies that smell like heaven (and taste even better!). Mykonos is a worthy representative of the Cyclades, coming forward with lots of traditional delicacies and appetizers the locals call mezedes.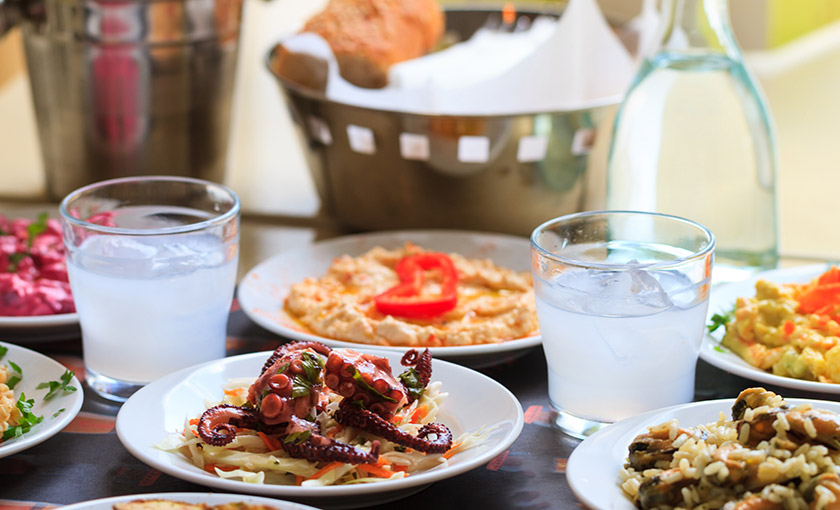 Accompanying seafood and meat dishes or a glass of ouzo or raki, local Mykonos foods like Louza and Kopanisti will have you licking your fingers. Speaking of palate-caressing flavours, here is an illustrative list of the must-try local products that will unleash a pleasurable explosion on your taste buds!
Spicy Louza
One of Mykonos' best foods to pamper yourself with when ordering an alcoholic beverage like tsipouro or ouzo, which can also be locally produced. Louza is a type of sausage that is made from the finest pork fillet. After spending around 24 hours in salt, it is then boiled for slightly less than half an hour. The final stage involves seasoning with spices (i.e., oregano, salt, and pepper) and leaving it in the sun to dry. The final product is wine-red and carries a high nutritional value as it has more lean meat and significantly less fat than other meats. You will see it served in very thin slices. This is because not many can handle its spicy nature in big amounts!
Tip: You may ask us at Regal View to suggest some shops or eateries where you can enjoy delicious Louza. Clearly, we comprise much more than just another Mykonos accommodation option!
Local Cheeses – From creamy and tangy to fruity and peppery!
The Island of the Winds is inhabited by some pretty creative minds who have found ways to pamper themselves with not only one but three different cheeses. Among the tastiest Mykonos foods are: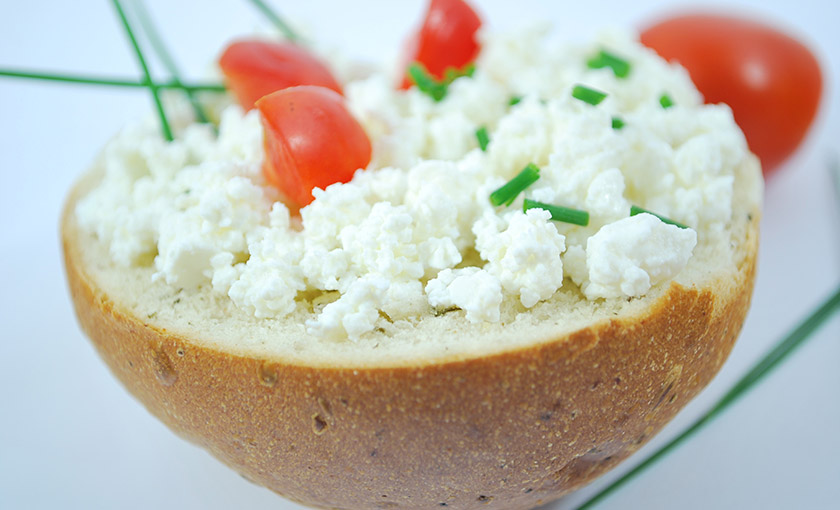 Kopanisti
A creamy cheese with a particularly peppery and tangy flavour. Beachfront tavernas serving fresh fish and meat recipes will probably treat you with a plate of Kopanisti as a side dish. Made from goat milk, Kopanisti is the outcome of fermentation and satisfies your throat with its rich texture. Most of the time, such Mykonos best foods make popular accompaniments to raki. Try Kopanisti on a wet rusk, topped with organic tomato and olive oil. The result will compensate you for sure.
Xinotyro
A fruity and more fragrant type of cheese than Kopanisti that will taste much like traditional sour cheese or Greek feta. This palatable Mykonos food follows the same making process as Kopanisti, with the only difference being that it is left in the sun to dry for a longer period of time. This results in a tougher alternative to both Feta and Kopanisti, which makes it ideal for pasta.
Trivolia
Many restaurants at Chora Mykonos serve this soft, white cheese. It is also a primary ingredient in traditional cheese pie recipes. Speaking of pies, besides the widely popular cheese pie, Mykonos is also famous for its, well, onion pie!
Onion Pie like you have never tasted before!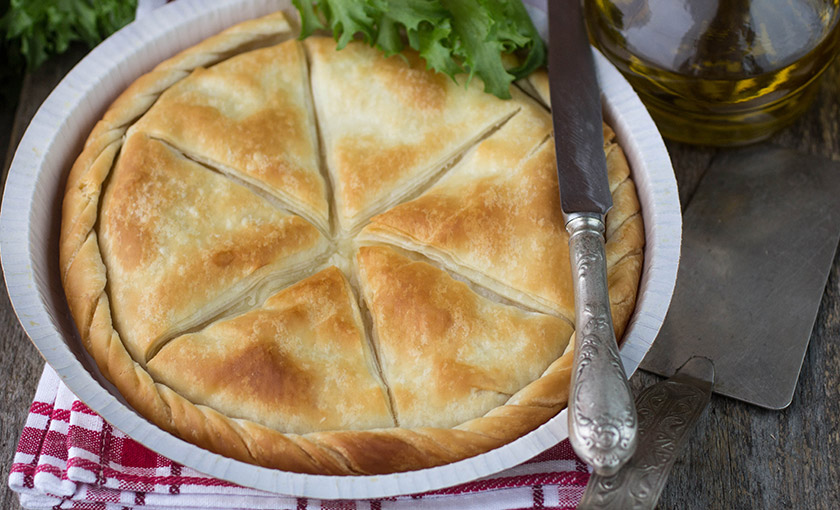 An utterly delicious Mykonos food that the locals call Kremidopita. It combines the flavours of sweet onions, aromatics (see dill and the likes), and Trivolia cheese and impresses with the burst of tastes that overwhelm your palate the moment you get a bite. Mykonos women usually make Kremidopita with homemade pastry sheets, which are sprinkled with extra virgin olive oil to get an irresistible crunchiness.
Notes:
• Don't be surprised if you are served a yummy piece of Kremidopita as you walk along locals' homes! The locals are known for their friendly nature and hospitality and sharing food they have made is part of their culture!
• Onion pie takes centre stage on many Day Trips from Mykonos port to whatever destination in the Aegean Sea, which include a buffet of local foods.
• Ask the receptionist at Regal View to help you join a cooking class to try to cook your own Mykonos foods. Making Louza might involve a tedious process, but there are tons of other things you can create with a few simple local ingredients. All top-rated Mykonos Town hotels should have this type of service provided to their guests!
Almond Cake – Let's Call it Kalathaki!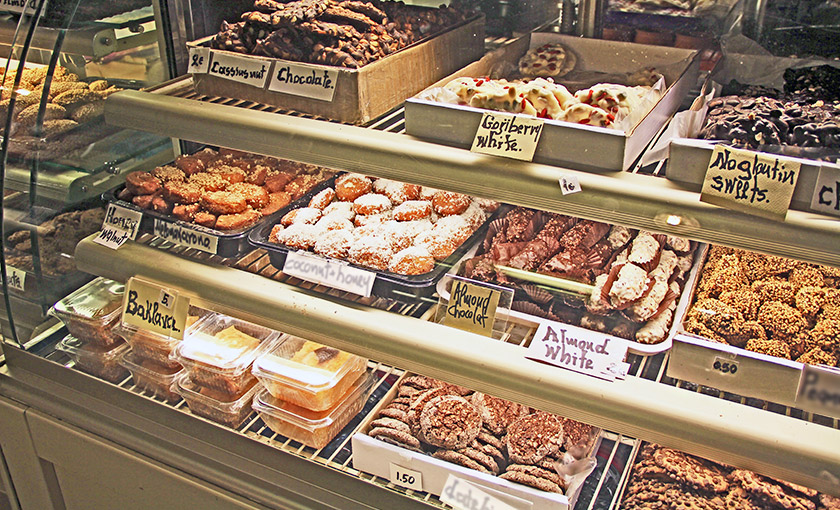 After the salty tastes of the local cheeses and Louza, it is time to gratify those with a sweet tooth. Almond cakes have been tightly interwoven with the local traditions. Along with marzipans, Kalathaki and other sweet cakes used to be a popular food that locals loved to consume in large quantities.
This was a huge deal back in the 1800s, given the significant lack of ingredients that could help create something to eat (the island is quite barren). Back in the day, people would make almond cakes with anything that grew on the land, from flowers to cinnamon. Some islanders also had cattle or a few chickens, which enabled them to have eggs and/or milk as well, which made the cakes even more delicious.
Nevertheless, their mastery lies in the fact that despite the small list of ingredients, this particular Mykonos food is indeed so tasty! To find almond cakes, just follow your nose as you walk the cobbled alleys of Mykonos Town!
Where to stay in Mykonos
If you fancy the idea of spending your holidays in a well-appointed room that has it all, from an outdoor Jacuzzi to spellbinding views, then all of your Mykonos Town accommodation options come down to Regal View Rooms.
Featuring the charm of traditional Cycladic architecture and a privileged location, our hotel is constantly among the top choices of guests in search of authentic Mykonos experiences.