Exploring the Best Mykonos Beaches – A Shore for Every Demand!
Sep 27th, 2019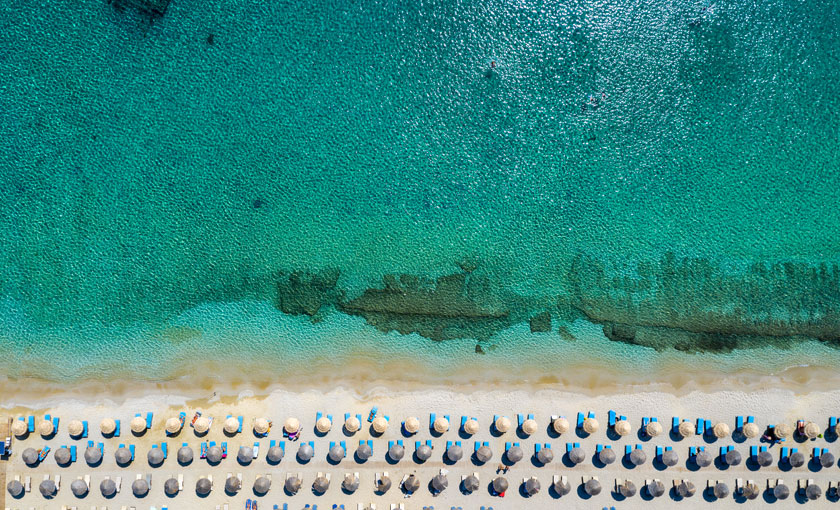 Mykonos island, Greece is a gorgeous Cycladic island notorious not only for its vivid night scene and glam but also the magnificent beaches. Here, you will find breath-taking shores that please from families to gay, nudists, and watersports enthusiasts. Among the best beaches in Mykonos definitely worth exploring are:
1. Agios Ioannis Beach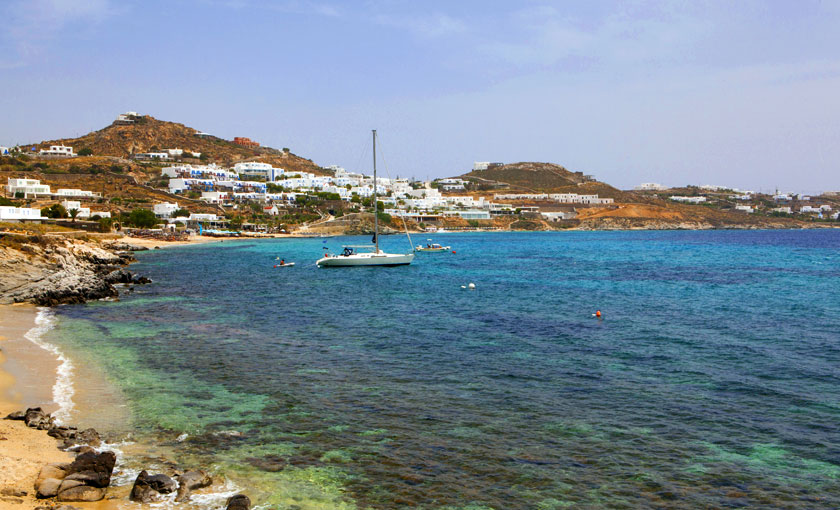 Considered one of the best beaches in Mykonos in the south-west side of the island, Agios Ioannis beach welcomes you with soft sand and lots of family-oriented fun. If you have small children, this is definitely a shore worth exploring for the fairly calm sea, the sandy beach, and the fab snorkelling and sunbathing experiences. Plus, the numerous restaurants and shops make spending time here much more pleasurable. Besides, you may also choose to relax by the umbrellas and sunbeds or head to the more private, less organised, areas of the beach. Naturalists and complete privacy seekers can walk to the small Kapari beach nor far from here.
When the northern winds blow, Agios Ioannis is indeed a heaven for windsurfers. For the romantic souls out there, it offers spectacular sunset views as the sun slips behind the historical Delos island.
How to get there: A bus runs every hour from Fabrica bus station (Mykonos Town), which is approximately 4km away.
2. Ornos Beach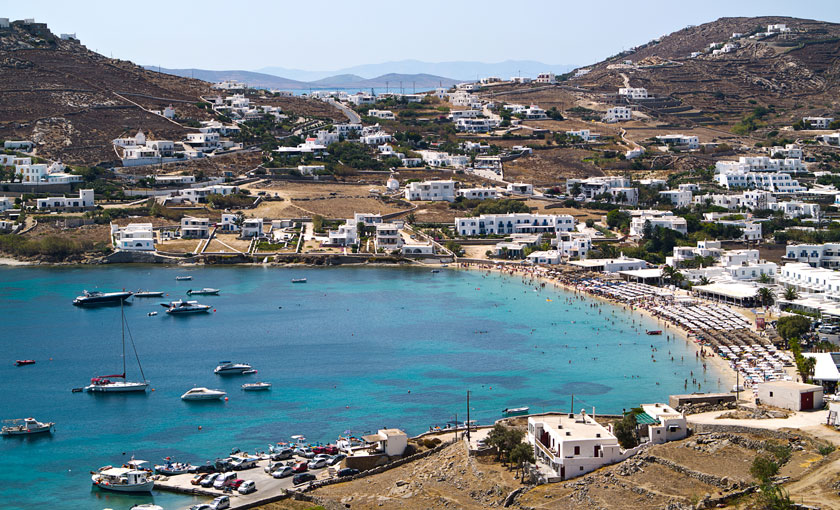 Another family-friendly beach that gets quite crowded most of the time. Ornos is one of the most well organised Mykonos beaches and covers an extensive area that spans from the one side of the island to the other (and from wind-protected to windy shore). The beach itself is large, with fine sand and shallow, clear waters (sandy sea bottom too) while you will also find sunbeds and parasols to rent. Ornos is a favourite place for celebs to dock the anchors of their luxury yachts due to the charming, protected bay. When it comes to amenities, lots of beachfront restaurants serving delicious local tastes, cafes, supermarkets, and tourist shops are all around. By the way, Ornos beach is also a quite popular starting point if you want to explore the southern beaches with a wooden boat. Undeniably, one of the best beaches in Mykonos for families, water sports enthusiasts, and jetsetters alike!
How to get there: A regular bus runs every hour from Fabrica bus station, a breath from Mykonos Town hotels and the high-end Regal View Rooms.
3. Platis Gialos Beach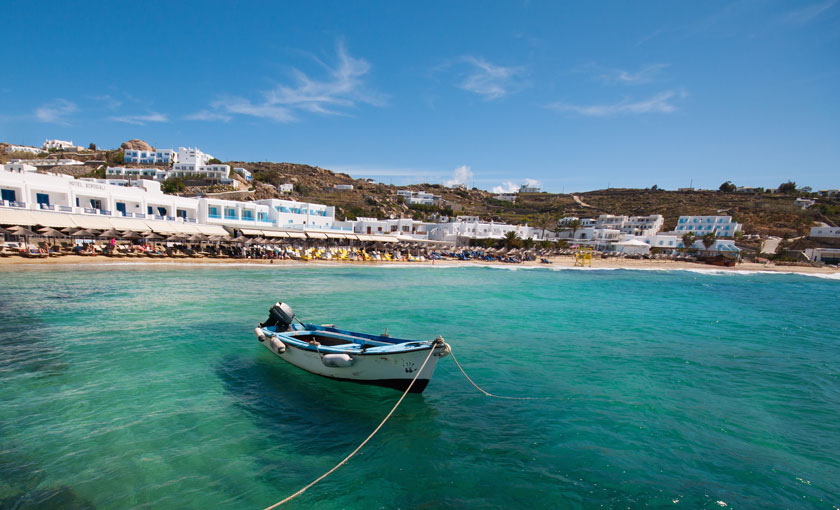 One of the most touristy Mykonos beaches with an incredibly long-stretched coastline located in a charming semi-crescent-shaped bay. Most of the sand here is sugary with no pebbles, while the presence of sunbeds and umbrellas provide enough shade during the warm hours of the day. This family-perfect beach provides plenty of opportunities to enjoy the cobalt waters. Just choose the type of fun you wish to have – from tubing, flyboarding, and hoverboarding to water skiing, wakeboarding, and jet skiing. On and around Platis Gialos, you will find a good variety of eateries and tavernas and minimarkets too, which contribute to placing Platis Gialos on the top spots of the best beaches in Mykonos list.
How to get there: Besides the regular bus that runs from Mykonos capital every 30 minutes (an 8-minute drive), Platis Gialos has good connections by water taxi to the Chora and other fanciable beaches, such as Paradise, Paraga and Psarou.
4. Psarou Beach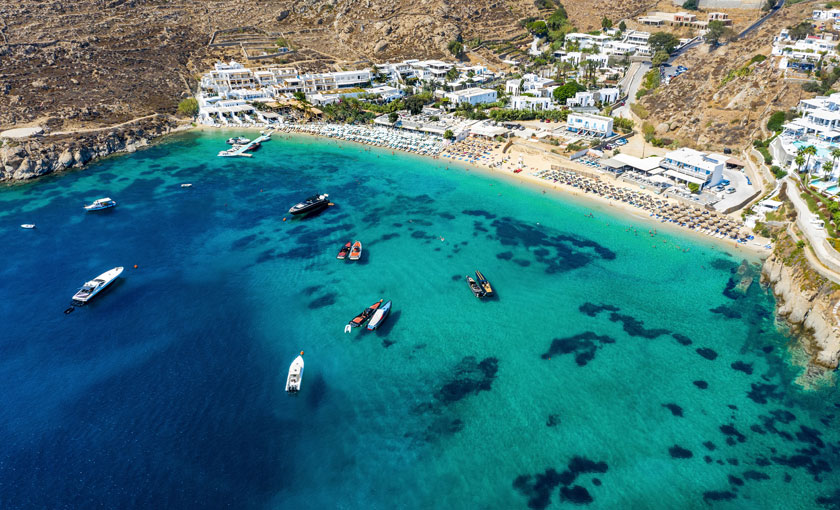 Definitely one of the most cosmopolitan Mykonos beaches with a VIP standing located just 5km from Mykonos Town, with pure, white sand and crystalline, emerald green waters. The fact that the sea here is calm at all times makes it a perfect option for families with small children and those looking for opportunities to sunbath and relax by the shore. Besides a diving school that can teach you how to scuba dive, the beach also offers ample chances for fishing, watersports, surfing, and motor boating. The plethora of seaside restaurants (the infamous Nammos restaurant is situated here), cafes, and taverns help enhance the overall experience. However, if you wish to benefit from the provided amenities, sunbeds and umbrellas included, it is recommended to make reservations early on, especially during peak times.
How to get there: The local bus runs regularly from Fabrica bus terminal (Mykonos Town), a very short walk from Regal View Rooms. You may also walk up there from Platis Gialos beach (10-minute walk). Alternatively, you could rent a motorbike, car or local boat from Ornos beach.
5. Paraga Beach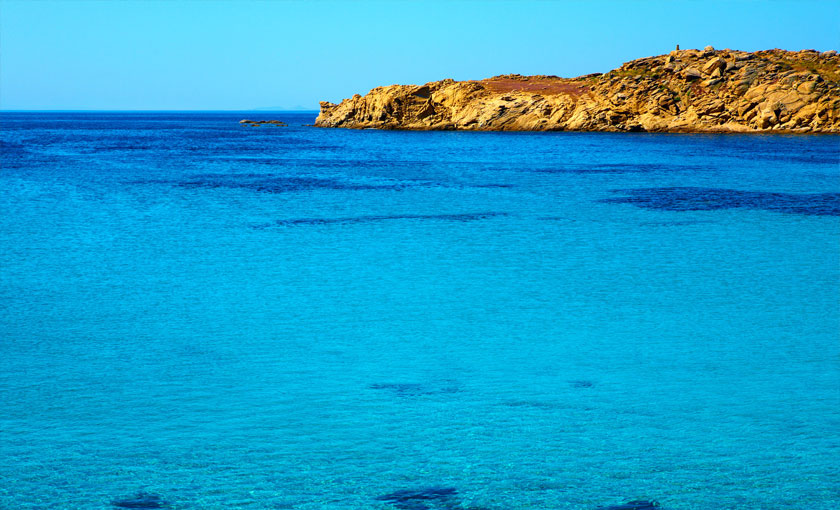 A well organised Mykonos island Greece beach with a unique appeal that comprises of two beaches, separated by a headland. Back in the 1970s, Paraga was a hot spot for the hippies and it still remains a much more nude-tolerant and gay-friendly beach (has its own gay section) than others around it. The fine sand, the magnificence of the landscape, the wide range of beach bars and restaurants, and the vibrant atmosphere that gets even louder after sunset make Paraga a go-to beach for those in search of living the Mykonos allure under their skin.
How to get there: You may catch the regular bus from Fabrica bus station (runs from Chora every hour) or get there by motorbike, car, and water taxi (from Platis Gialos).
6. Paradise Beach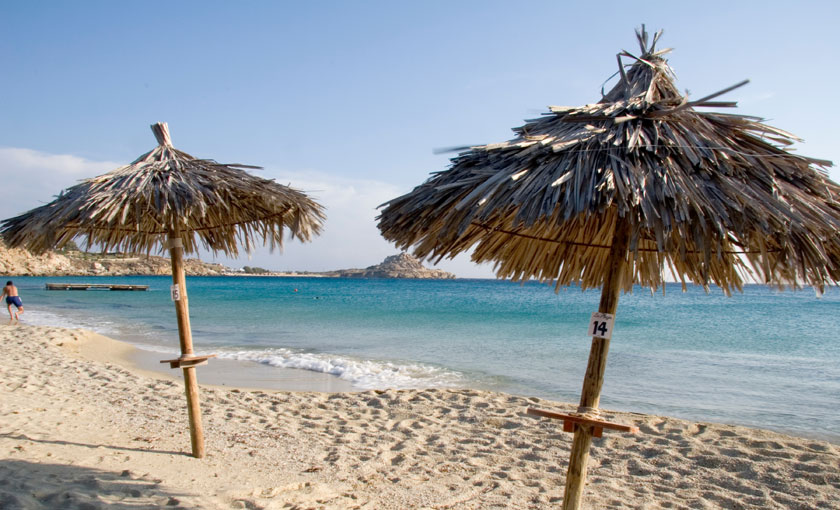 Extremely popular for its legendry parties, Paradise beach is a young crowd pleaser. Home to some of the most renowned night and beach bars (see Tropicana and Cavo Paradiso), it treats holidaymakers with loud music from dawn to dusk. The largest campsite on the island is also located here, as are minimarkets, restaurants, souvenir shops, and more. Also, along with a professional diving centre, you may try out a wide range of watersports or simply choose to have some beach fun on the sandy shore. If all that do not define only the best beaches in Mykonos, then what is!
How to get there: You may get the local bus from Fabrica bus terminal that runs every half an hour or get there by motorbike, car, and water taxi (from Platis Gialos).
Where to Stay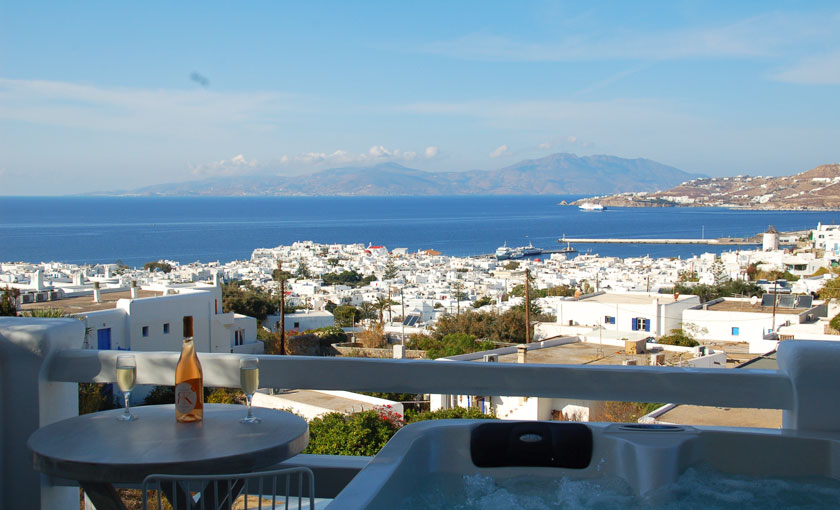 Mykonos offers an abundance of options. In fact, Mykonos accommodation is so varied that even the most discerning travellers find exactly what they are looking for. Regal View Rooms provide unparalleled privacy and sumptuousness to cater to the needs of their VIP guests, ensuring regal experiences while providing close proximity to some of the best beaches in Mykonos.