Where to stay for dreamy Mykonos holidays – The best options to suit all needs!
Feb 19th, 2021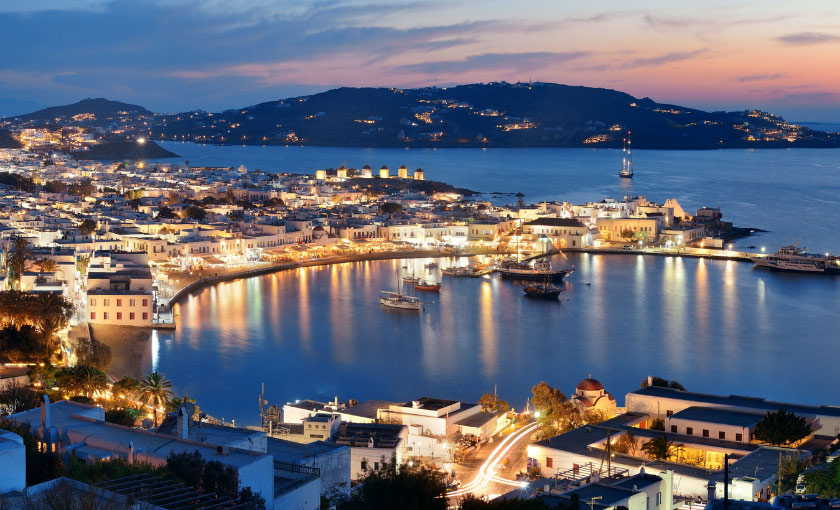 Mykonos is a land that exudes a remarkably vibrant cosmopolitan vibe across the Mediterranean. In fact, its vibrancy is so widely known that the Island of the Winds spikes the attention of VIPs, celebs, Hollywood stars, professional athletes, and more, every single year. Regardless of how you have envisioned your Mykonos vacations, though, you can rest assured that there is a perfect location to fullfill your needs. Here is a guide with the best places to stay in Mykonos to host your dreamy Mykonos holidays.
Option #1: Mykonos Town
If living the Mykonos allure is part of your plans, then you definitely need to stay in the Chora (aka Mykonos Town) – the beating heart of the island. Mykonos Town is home to lovely narrow, cobbled streets, lots of cafes, bougainvillea-filled homes, boutiques, restaurants, tavernas, clubs, and gorgeous shores! No wonder the island capital is one of the most exquisite places to stay in Mykonos.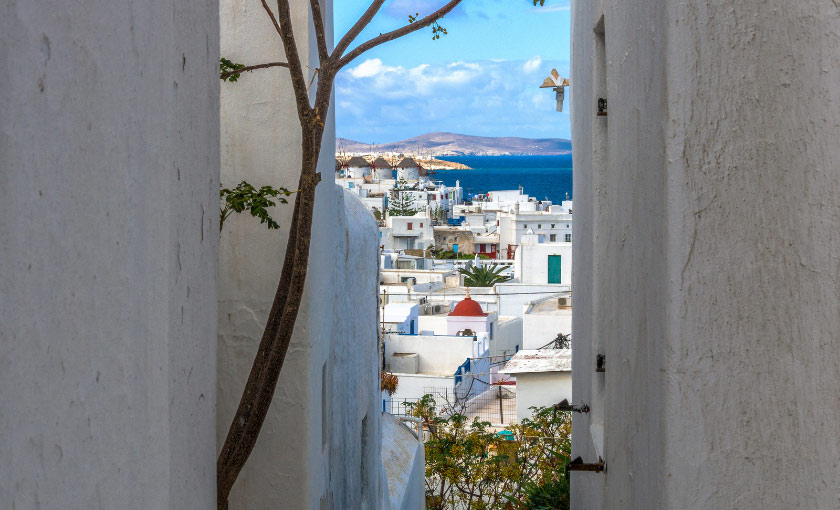 The Chora Mykonos also gathers most Mykonos attractions, such as the Windmills, Armenistis Lighthouse, Panagia Tourliani monastery, and more. And, if you are lucky, you may even cross paths with Peter the Pelican, the famous and super-cute and friendly island mascot!
Mykonos Little Venice is another local attraction and perhaps the most idyllic of all places to stay in Mykonos. The charming neighbourhood by the sea is lined with colourful houses whose balconies literally hang over the water! Once pirates' homes, they are now turned into cafes and restaurants, where you can enjoy splendid views and refreshing cocktails.
Truth be told, thousands of couples and groups of friends show a distinct preference toward the island capital for their summer holidays for its proximity to major landmarks and the night scene Mykonos is so notorious for. This is why Regal View rooms is a superb Mykonos accommodation option in Mykonos Town, offering superior double and triple rooms and a long list of amenities.
The best thing about it? Even if you don't feel like exploring the island today, your balcony will provide you with utterly entertaining and soul-pleasing experiences. Besides the gorgeous seascapes, with the Aegean Sea spreading below your feet, the sunset views are simply heart-stopping!
Option #2: Close to a sandy Mykonos shore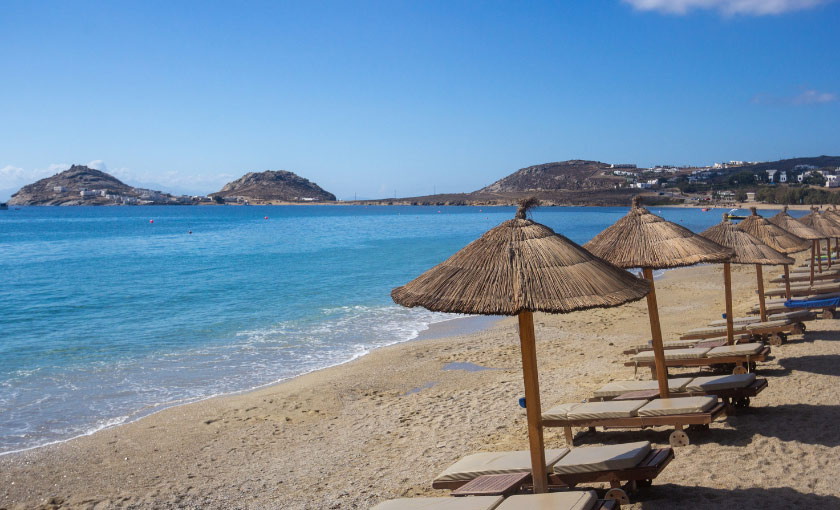 Visiting the sugary beaches in Mykonos Greece, is in every traveller's list of the top things to do in Mykonos. In fact, many visitors prefer beachfront resorts and hotels when trying to decide which places to stay in Mykonos. Can you blame them? The crystalline waters and the various beach bars provide exceptional opportunities for composure and respite under the warm sun.
What is even more fantastic? The fact that there is a beach for whatever it is that you want to enjoy – from never-ending parties and gay- or nudism-friendly bays to seclusion and playing with the kids. So, you can choose between beaches, the likes of Super Paradise, Paradise, Ornos, Kalafatis, Psarou, Agios Ioannis, and many more!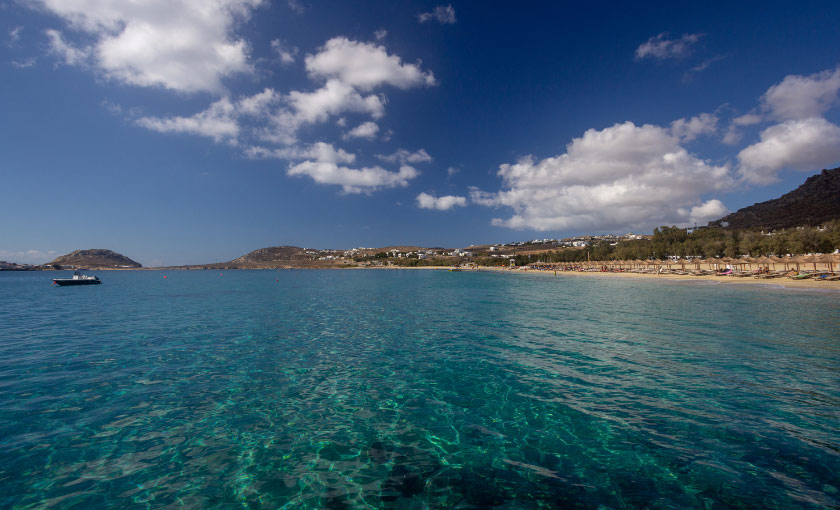 Having said that, Mykonos Town itself is also surrounded by lovely shores, such as Megali Ammos and Korfos, both wonderful spots to savour the sun and the cobalt Aegean waters. Not far off are Regal View rooms, among the top-tier Mykonos Town hotels, just 600m from the nearest sandy shore and deluxe jacuzzi-featuring rooms.
Option #3: On a hillside enjoying sweeping vistas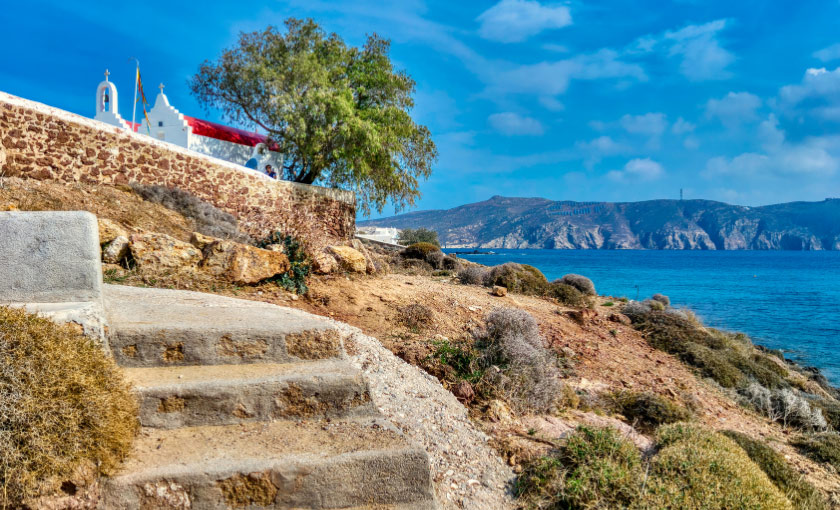 If exploring the Mykonos natural surroundings is your cup of tea, then one of the best places to stay in Mykonos is the countryside or up on a hill, where you can try things like bird watching and trekking. As you walk up the Mykonos hills, you will lay eyes on marvellous luxury villas belonging to famous stars and athletes. Although quite isolated and a bit further from the major Mykonos sights, they provide privacy and seclusion to those in need of more relaxed holidays.
Prefer to have more options when visiting Mykonos? You can choose of the best-rated Mykonos hotels in town, Regal View included, of course, and simply have everything wrapped around your fingertip.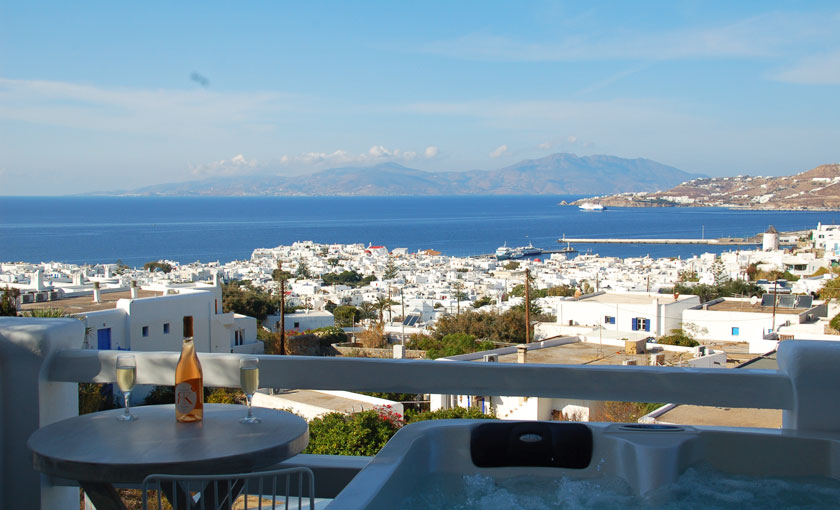 Being close to every local attraction, the most renowned beaches (and more secluded coves), some of the most vibrant clubs, family-run tavernas, designer boutiques, and Michelin-star restaurants, it comes as no surprise that Regal View rooms is constantly on top of all lists with the most customer-friendly and top-tier places to stay in Mykonos.
And, if you want help to organize anything from your day trips from Mykonos to nearby islands to helicopter rides, cruises and private beach tours, our friendly receptionist will always be available to serve you with a smile and help build your most memorable Mykonos holidays!