Top 7-Day Trips from Mykonos to Take in All The Cycladic Allure
Jul 31st, 2020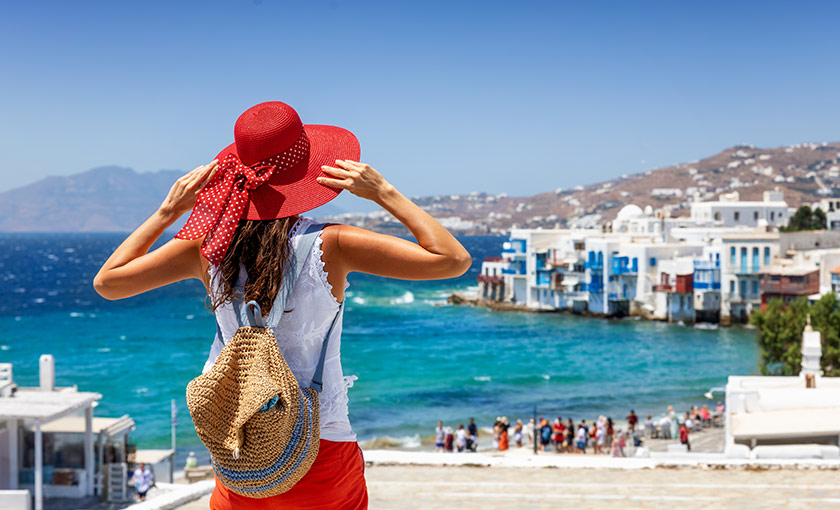 Mykonos is not only a cosmopolitan hub for VIPs and celebs but also an excellent home base for exciting tours and excursions. With so many Cycladic islands nearby, and just a few hours away from Athens, it is no wonder that Mykonos provides an impressive wealth of opportunities to explore both the glamorous island and the charms of Greece.
So, if you feel that your Mykonos vacations could use some more adventure and fun, besides the crazy parties that take place every night at nearly every sandy shore across the island, we give you some ideas for fab 7-day trips from Mykonos to consider!
Idea 1: Mykonos to Athens and Back!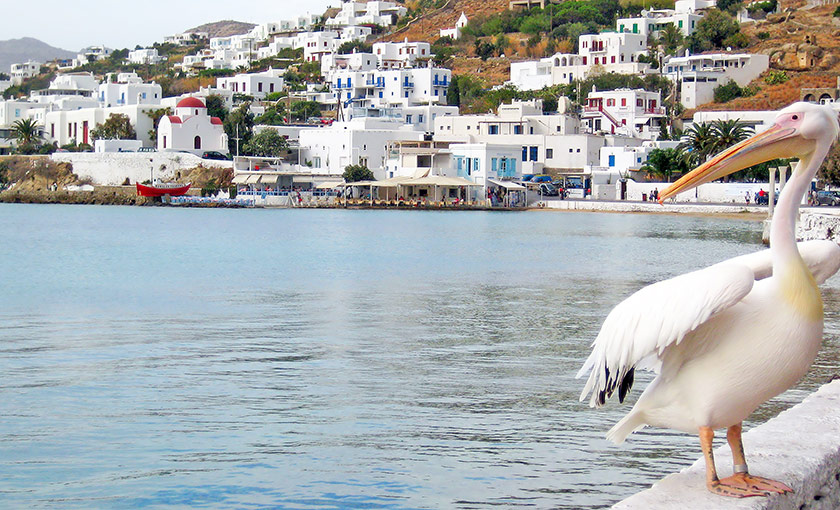 This one is great if you want to see much more than just the most visited Mykonos attractions as it will take you to the very heart of the ancient Greek world – Athens. You could start your tour with wandering the maze-like cobbled streets of the Chora (the Mykonos capital, also known as Mykonos Town), and then choose to:
Do some shopping (lots of designer stores and souvenir shops).
Taste exquisite flavours at Michelin-start restaurants and mouth-watering seafood dishes at family-run tavernas.
Watch romantic sunsets at Little Venice.
Walk all the way to the Windmills and take in all the dazzling beauty of the glistering Aegean Sea spreading below your feet.
Get your evening cocktail at a stylish seaside bar.
Join a beach party.
Take pictures of the sights and attractions.
Make friends with Peter the Pelican – the island mascot.
Stretch out on the sugary shores.
Participate in VIP and invitation – only events.
Throw yourself to water sports (the northern winds here are perfect if you fancy windsurfing and the likes).
Visit Museums, Galleries, and Exhibitions.
Consider Mykonos day trips to other islands, like the neighbouring Delos and Rhenia.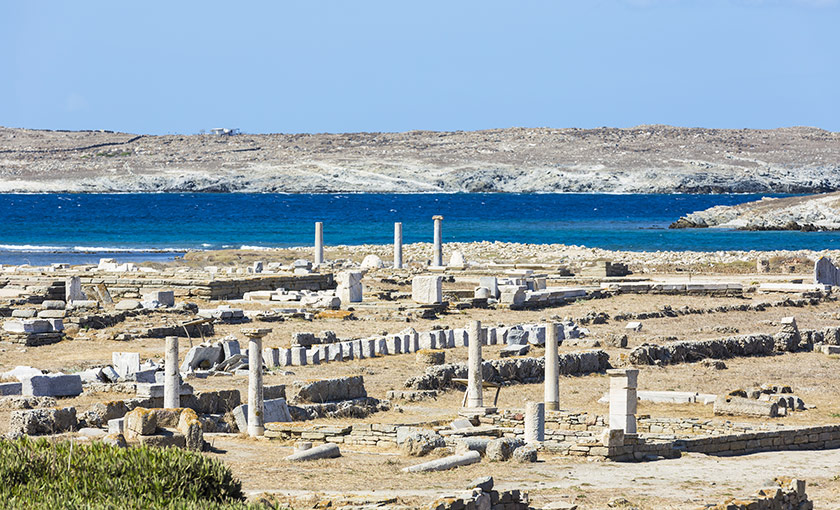 A schedule like that will definitely keep you occupied and pleased for at least 4 days. Then, you can head to Athens, where there are quite a lot of "ventures" waiting for you, indeed. From getting acquainted with the vibrant Athens night scene to vising sites of archaeological interest and familiarising yourself with the ancient Greek culture, history, and legacy, your plate will always be full for sure.
Notes:
Needless to say, your day trips from Mykonos can be as independent as you need them to be (even totally private).
Your accommodation can be arranged according to your preferences and can be as luxurious and VIP-style as required.
Idea 2: Private Yacht Cruise to the Small Cyclades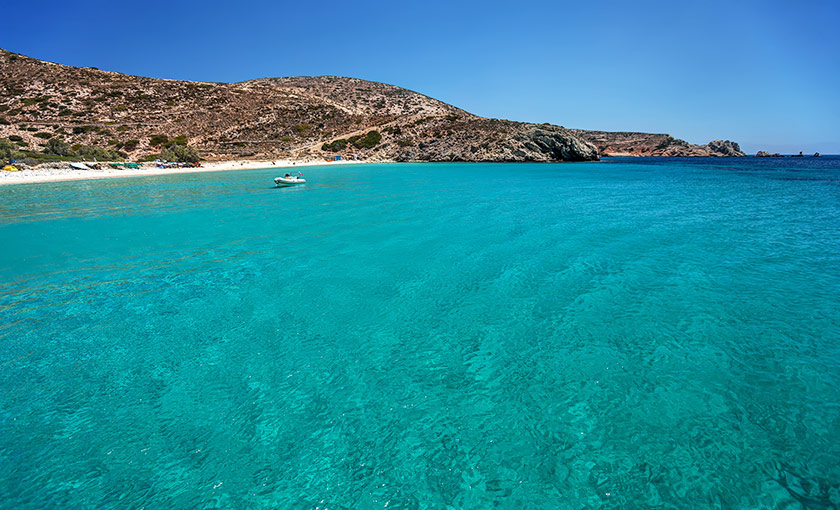 If you would love seeing a bit more than Mykonos while holiday making in Greece, then why not take 7-day trips from Mykonos to the islands of the Small Cyclades? We are referring to outposts in the island group called the Cyclades – small inhabited islands whose permanent population does not exceed 200-400 citizens. These would be the islands of Schinousa, Koufonisia, and Donousa.
Why include them in your itinerary when you organise Mykonos day trips to other islands? To begin with, for their incredible natural raw beauty and the heavenly beaches. Secondly, life there is so slow-paced and laid back – just forget about your watch, the selfie sticks, and the flash boutiques, and enjoy swimming in unspoiled waters, afternoon siestas, leisure walks, tasty taverna meals, and the sound of nature.
Time to leave behind the bustling shores and the overwhelming partying crowds and embrace a sense of tranquility and peacefulness. You may even practice yoga in the early morning or evening hours, and soak up all the strong spiritual energy this particular island complex exudes. We bet that after a few days cruising those islands, the Chora in Mykonos will feel like a faraway land!
Idea 3: From Mykonos to the rest of the Cyclades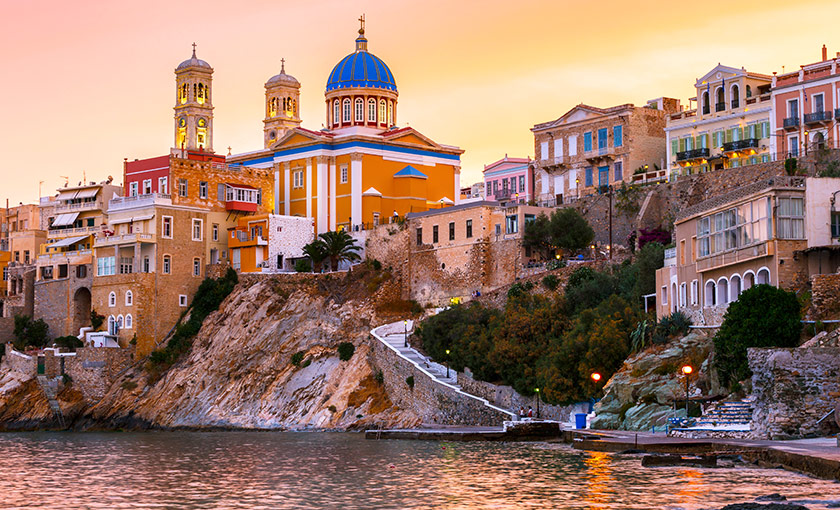 Santorini, just like its sister island, Mykonos, is equally interesting if you are after a cosmopolitan lifestyle. The same applies to Paros, Naxos, Ios, Antiparos, Syros, and the other Cycladic islands. The only difference is that each one has its special charm and allure and its very own definition of fun and entertainment. With something to pamper every type of traveler, the rest of the Cyclades make exceptional day trips from Mykonos. Even if you do not want to visit them all, there are still plenty of options to enjoy yourself by choosing just a couple of these marvelous dots in the Aegean Sea.
Tip: If you choose an itinerary that includes Mykonos day trips to other islands, you may ask for several variations of the same route. For example, you could make each destination a one-day tour, go back to your hotel room, and explore a new island the next morning.
Notes:
The day trips from Mykonos that are done with a yacht or catamaran can also be experienced with private helicopter rides.
Island-hopping can be arranged for just you and your partner or large groups of friends, depending on the adventure you want to have.
Idea 4: A party cruise with island-hopping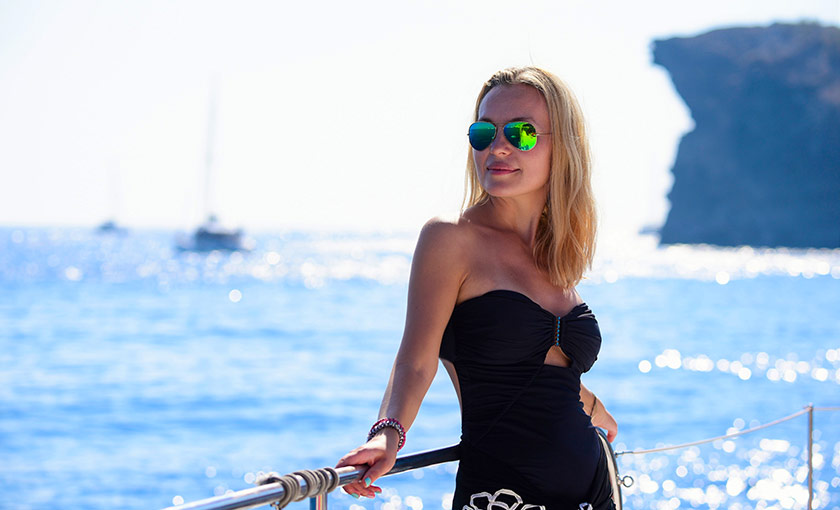 Such types of cruises usually involve on-shore historical sightseeing, on-deck partying, and coastal unwinding. You simply hop on board a luxury ship cruise, yacht or catamaran and let yourself party with your friends or loved ones, with famous DJs on board, lots of free ouzo and cocktails, and even your private chef preparing tasty meals for all of you.
These day trips from Mykonos usually include free 3G or 4G Wi-Fi onboard, BBQ evenings, ensuite accommodation, and generous breakfasts. Be prepared to lay eyes on spectacular sunset and sunrise views, refreshing dives in crystalline seas, sunbathing on secluded beaches, exclusive club invitations, relaxed walks through the cobblestone Cycladic streets, karaoke nights, and pub crawls, to name a few. Want more 7-day trip ideas? Do not hesitate to ask the friendly receptionist at your Mykonos accommodation, Regal View Rooms, for some help!
Where to stay in Mykonos
You can certainly spoil yourself with the ultimate pampering provided by the Regal View Rooms, the best-rated Mykonos Town accommodation on the island. All rooms are air-conditioned and come with magnificent sea views and free Wi-Fi. Also, gorgeous patios overlooking the archipelago and the island capital.
Ask to have your breakfast served at the privacy of your balcony and enjoy your morning cup of tea or coffee with heart-stopping seascapes.
And, when the time comes to leave your Mykonos rooms, rest assured you will be taking much more than just holiday memories back home with you! We are sure we will be seeing you again, very soon!